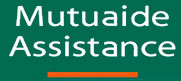 Deductible at 0 €!
From only 3 € per day!
Get reimbursed for the insurance deductible for your rental car in the event of damage, theft, fire or vandalism. *
* See conditions in the offers

Rent your car in Reunion with Rentîles and take advantage of the best prices for your car rental! Rentîles allows you to book your car inexpensively at a local vehicle rental agency on Reunion Island.
Book in advance to save money!
How to rent a car in Reunion?
Choose your pick-up point, enter your rental dates and click on see prices to compare the offers of the different car rental companies. Choose your car and enter your details and proceed to payment directly to the rental company. A simple deposit of € 100 per € 500 is required for any reservation over € 150 and your vehicle is reserved! Cancellation of your rental is free up to 7 days before departure.

Where to rent a car on Reunion Island?
Make the most of your stay on the intense island by renting a vehicle from a rental company in the network of independent islands!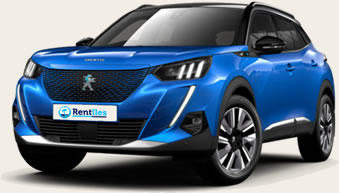 Car rental cheap : find the best price in one click!
No waiting at the airport: you are directly taken care of by the rental company on your arrival
Advance booking on the Internet: by booking in advance, take advantage of competitive prices!
The rental agencies of the Rentiles Network can also deliver your rental car to you. free of charge at your hotel or vacation spot.
What to know before driving in Réunion
The road network makes it possible to travel the whole island by car in good conditions enjoying the incomparable beauty of the landscape. Driving and the highway code are the same as in mainland France and the signage is good. The secondary network is made up of a large number of small, steep and winding roads. We therefore advise you to rent a diesel car, more coupler, if you are more than two people.
Taxis being very expensive in Reunion, the plan more economical is here car rental. Tourist sites are often inaccessible by taxi or bus.
Discover Reunion Island
To discover the island, you already have our interactive map of Reunion which already gives you a good overview.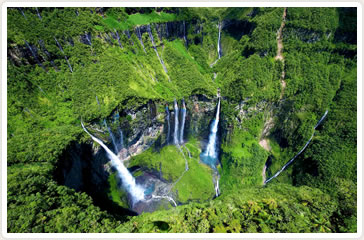 Located about 700 kilometers east of Madagascar, southwest of the Indian Ocean, Reunion is an ideal destination for nature lovers!
With a steep relief and above all the Piton de la Fournaise, one of the most active volcanoes in the world, this island has a luxuriant nature mixing lagoons, waterfalls, wild cirques, and ramparts. Reunion Island is an exception among the tropical islands of the Indian Ocean. Rather than dream beaches, Reunion Island offers you its circuses classified as a UNESCO World Heritage Site and every hiker dreams of. The coast of Réunion is divided into two parts, magnificent sandy beaches on one side and unspoiled nature on the other.
Even if it is far from tourist resorts, the capital Saint-Denis you will discover its cultural richness, its monuments, its gardens and its typical markets.